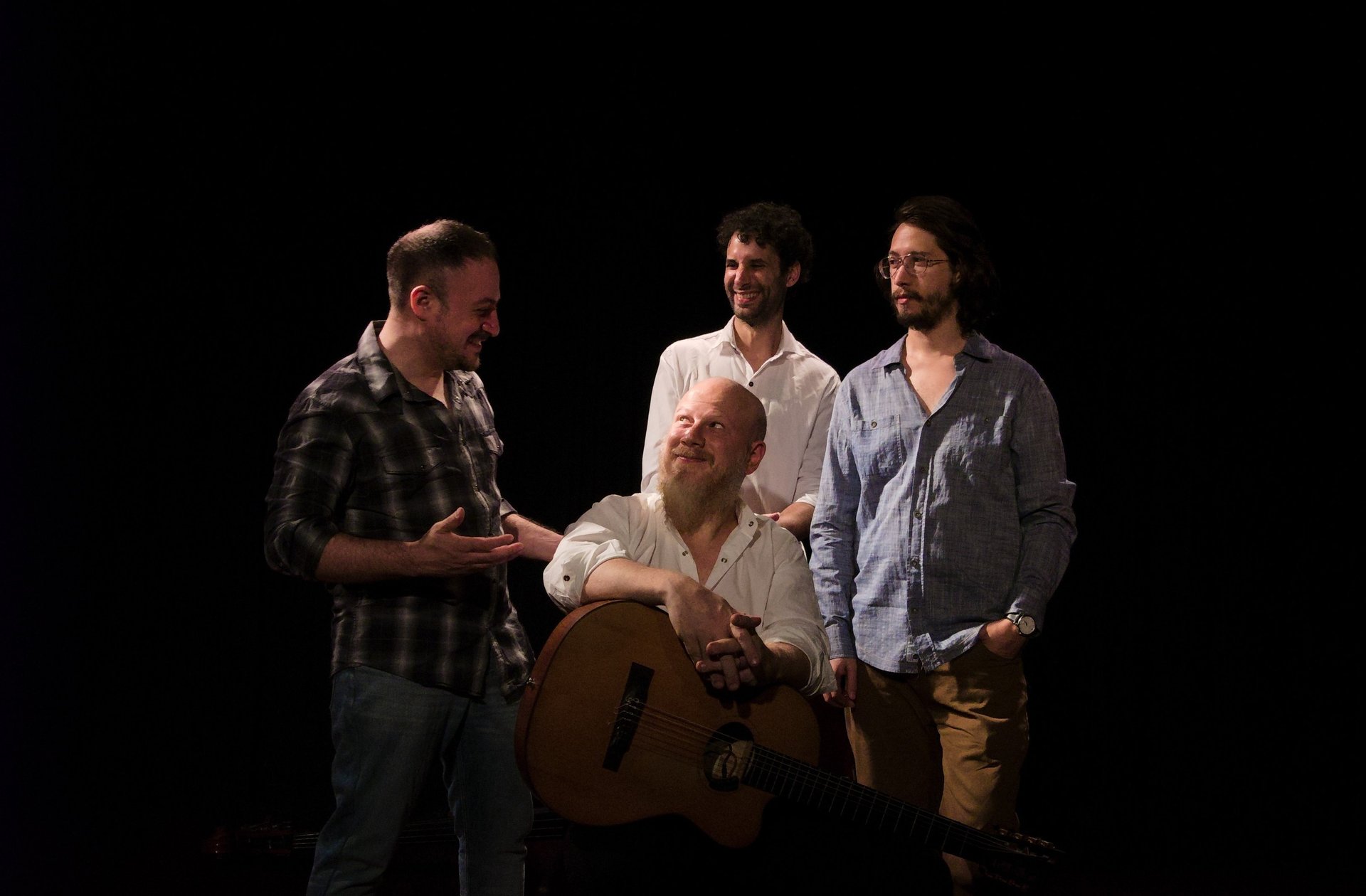 The Graciano 4 Cuarteto is an instrumental argentine tango quartet created in 2016. Its formation affirms its continuity with the tradition of argentine tango, including two guitars, a bandoneon and a double bass. They mainly play Julian Graciano's compositions.
Virtuosity in the execution, harmonic density, free improvisation and the jazz and contemporary classical music influences, are features that make the quartet a trademark alchemy within the tango, through its particular sonority. The Graciano 4 is a fundamental piece in the new tendances of the tango in the 21th century : the mix between the Jazz language and the compositive techniques of the academic music enhances the tango played by the quarted.
They have recorded three albums : "Alquı́mia" (2017), supported by the INAMU (National Institute of Music), "Puntos Cardinales" (2019) and "Immersive tango" (2023), the first tango album recorded, mixed and mastered in Dolby Atmos immersive audio. The three albums have received excellent reviews from musicians and the specialized press.
The quartet has performed in the best venues of Argentina such as the CCK and the Usina del Arte, and they have made their first international tour in the United States, being part of the prestigious San Jose Summer Jazz Festival in California and appearing on the main stages of New York.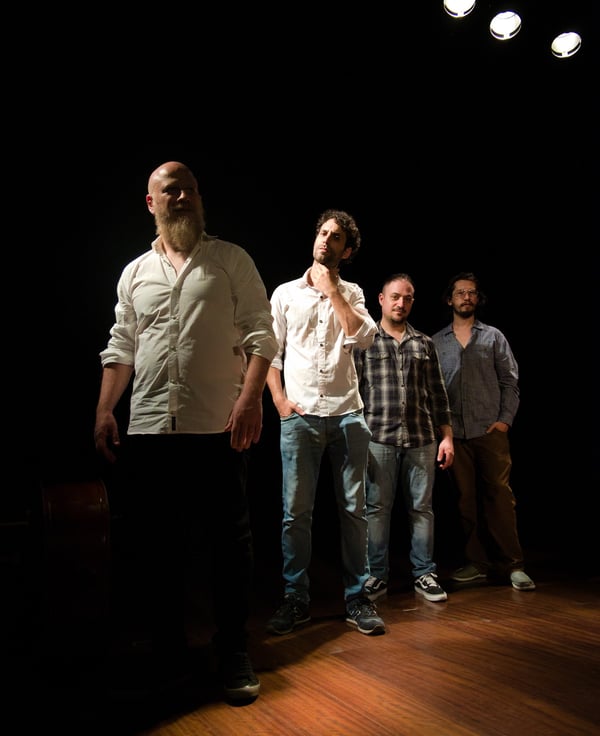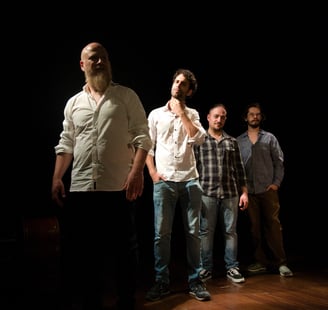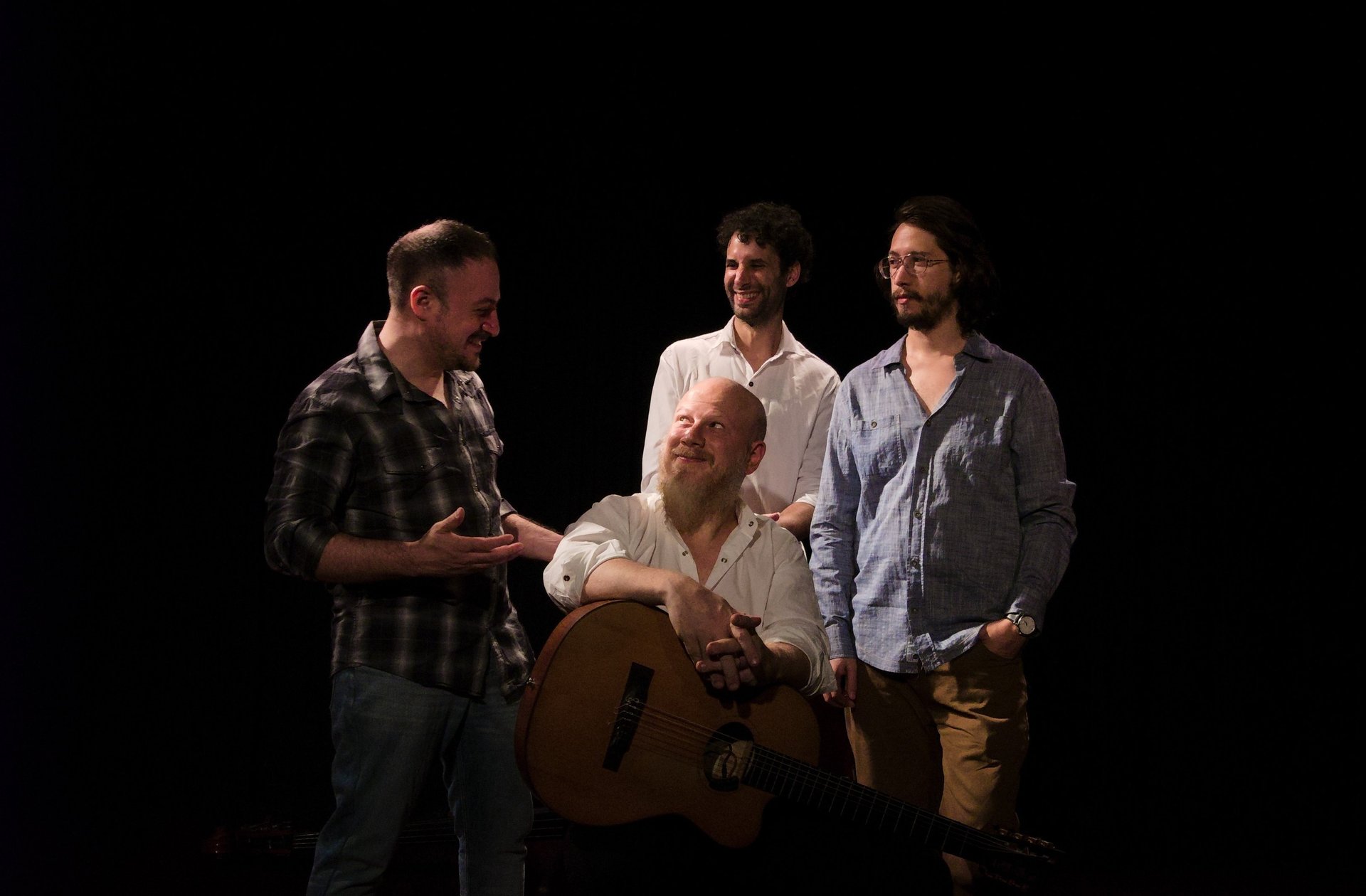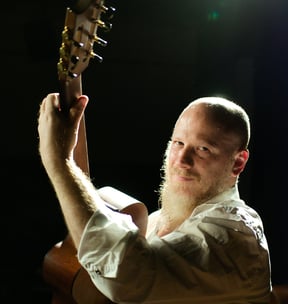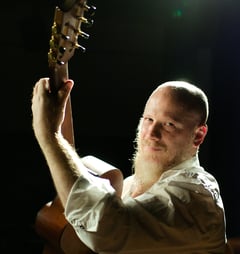 Julián Graciano
Composition, direction,
7 strings guitar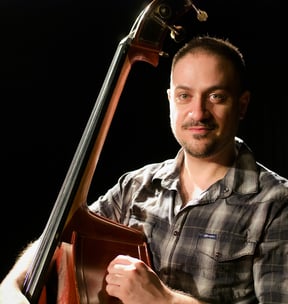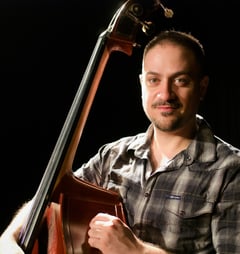 Pablo Giordano
Double Bass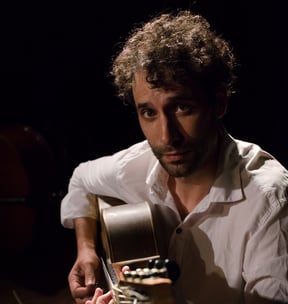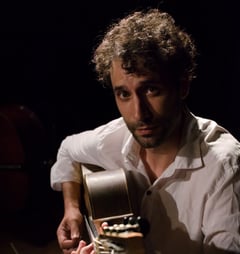 Manuel Masetti
Classical guitar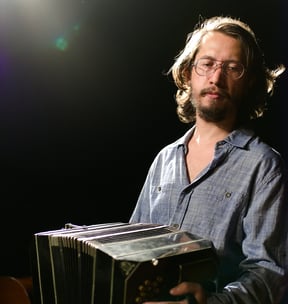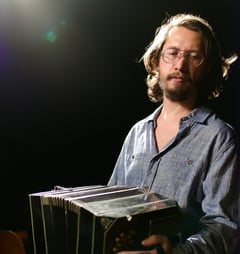 2023 • ARGENTINA
2024 • EUROPA
Come and listen to the album live !